How to use Formula Check to self-assess?
When to use "Formula Check"?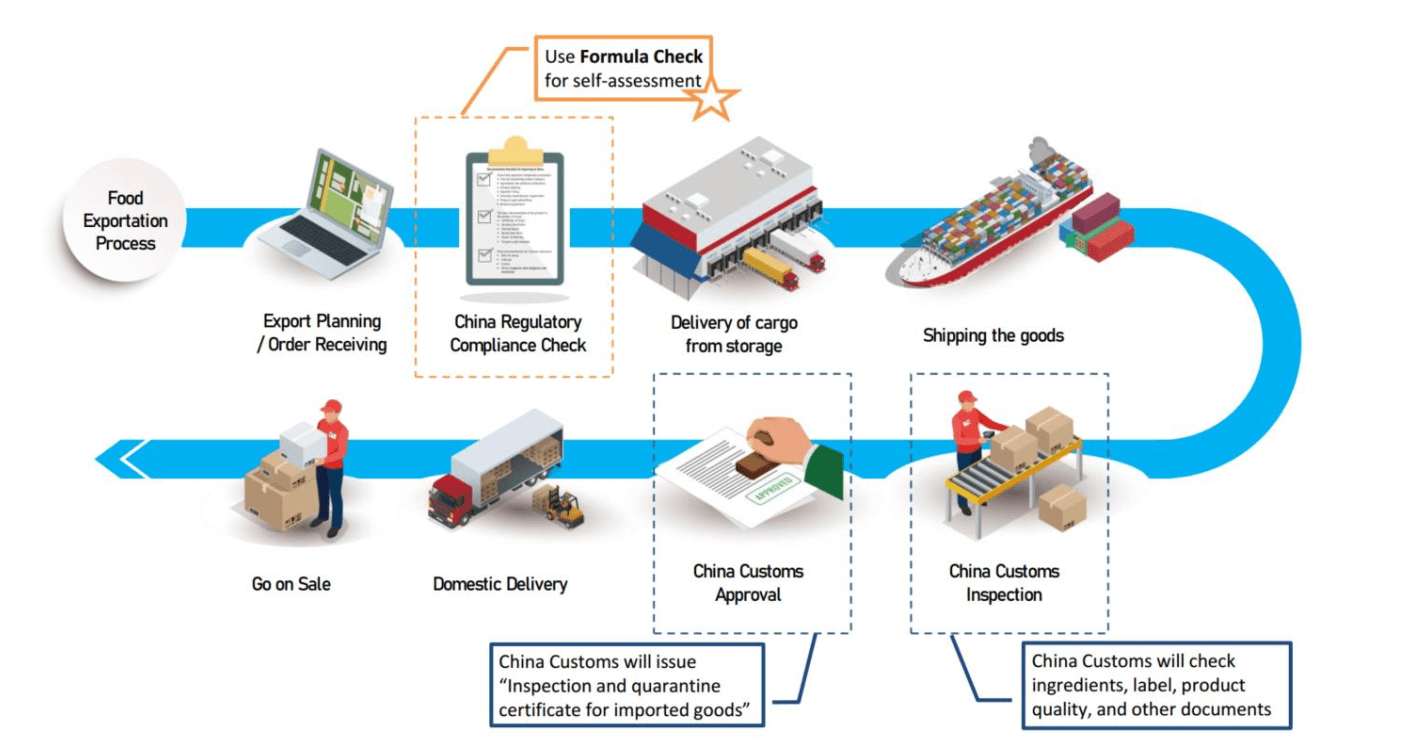 When you start to consider exporting your food products to China through general trade channel, please be aware that to check whether your products are compliant with China food regulations is always the first thing you should do. In all the items that need to be confirmed, ingredients check and Chinese label design are the most crucial things, since if your product formula is not compliant, basically you can't export the product to China, or otherwise change the formula, which could be a big investment.
Therefore, it's very necessary to use Formula Check to conduct initial self-assessment to check which products are allowed to export to China while which are probably not. Otherwise, your products would be rejected at the port by China Customs, which is one of the main mistakes food exporters have been making.
With Formula Check you can easily carry out preliminary product screening, and avoid unnecessary waste of time and energy.
For complicated cases which Formula Check could not support yet, or to double check the results generated by Formula Check before formal exportation, senior regulatory consultation service provided by experts with more than 10 years' experience is always on standby by simply click "Customer Service" in the platform.
What "Formula Check" can do for you?
Functions of Formula Check:
1) Intelligent ingredients & formula compliance check;
2) Intelligent Chinese food label generation;
3) Intelligent China food regulatory compliance & import advice report generation;
4) Documentation checklist & self-check for exporting food to China;
5) China customs blacklist statistics data of imported food;
6) China food regulation database;
7) Free senior regulatory consultation service for premium members;
Senior regulatory consultation services:
1) Product classification & GB standard identification service;
2) Product formula compliance evaluation & modification service;
3) Product Chinese label design service;
4) Customized product regulatory compliance assessment report service;
5) Customs clearance and inspection procedure consulting service;
6) China and other Asia Pacific countries food importation regulation consulting service;
7) Health food/infant formula/new food ingredient/new food additive registration service;
8) Customized China food regulation training service;
9) Customized China food regulatory intelligence report.
10) GB standards & regulation translation.
How to Use "Formula Check"?
1. The page of ingredient check function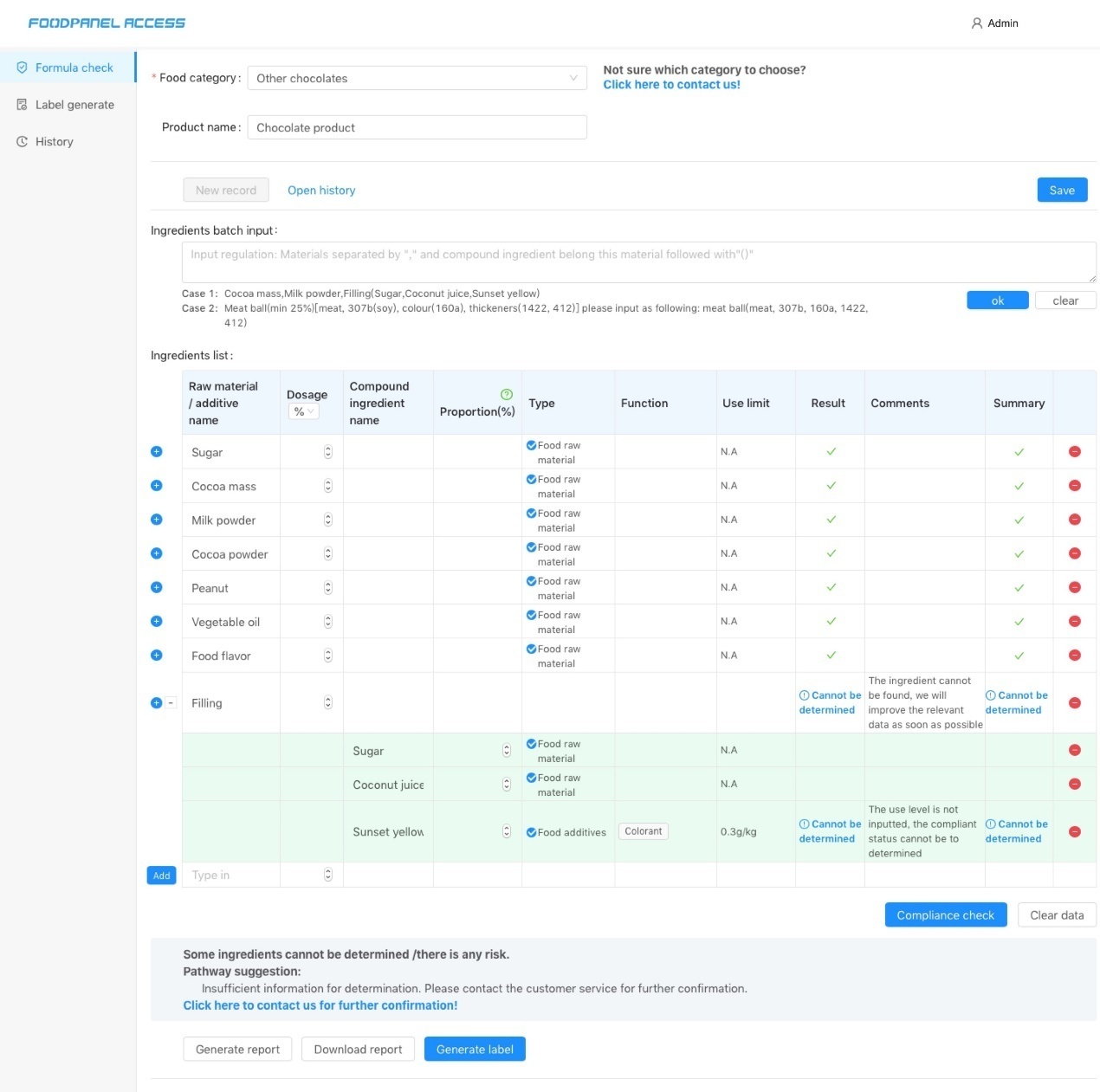 2. The page of compliance assessment report function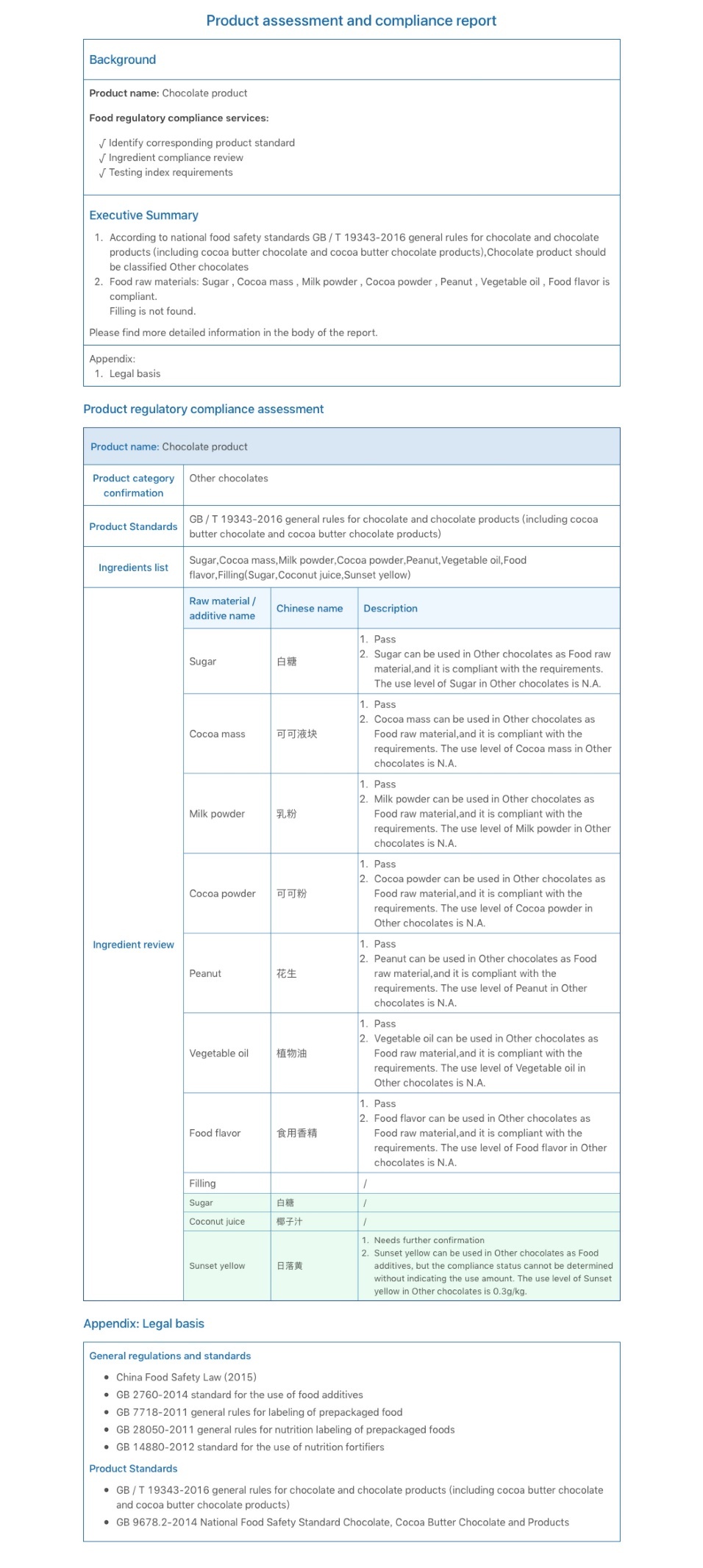 3. The page of label generation function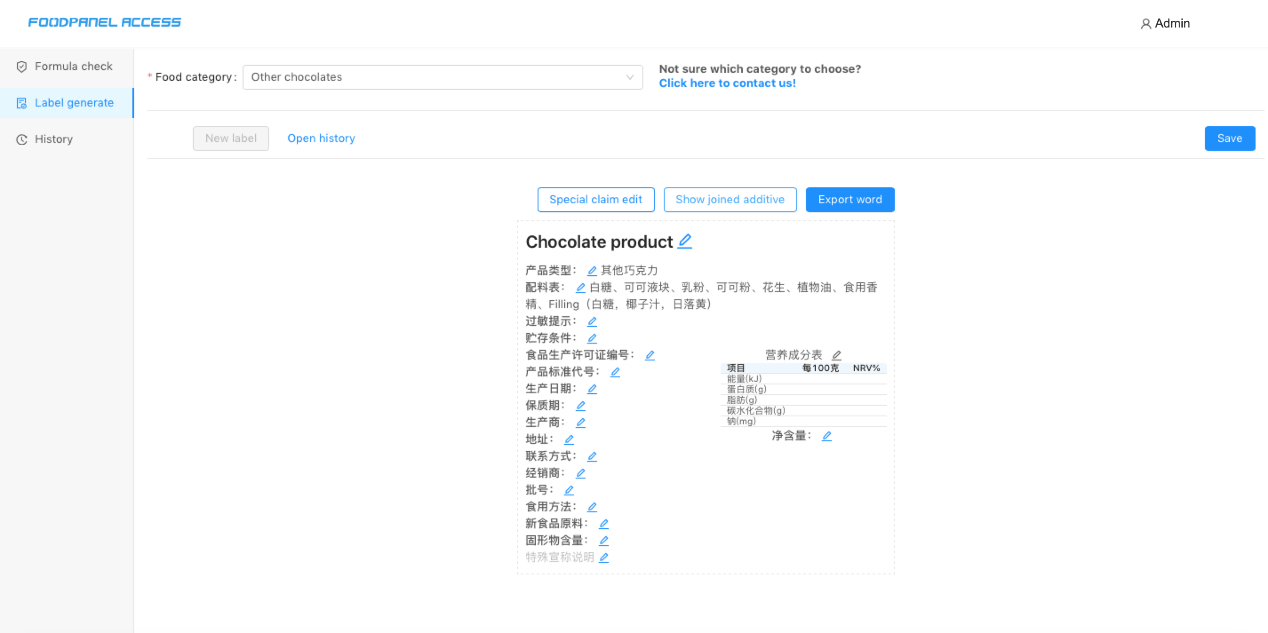 Monitoring & Regulatory Services