Time and Location:
24 – 26 October 2023 | Fira Barcelona Gran Via, Spain
INTRODUCTION
CPHI BioProduction is dedicated to leveraging partnership and collaborations to achieve greater success for production and market access of biologics. We are thrilled to be part of this exciting conference in the vibrant city of Barcelona on 24-26 October.
We are delighted to announce that our Senior Regulatory Affairs Manager April Wang will be sharing invaluable knowledge on how to expedite your biologics registration process in China. If you're eager to discover practical strategies to accelerate the registration of your biologics in one of the world's most dynamic markets, you do not miss this presentation session!
Join us at CPHI BioProduction in Barcelona, and together, let's forge alliances, foster innovation, and pave the way for even greater success in the accessibility of biologics. We look forward to meeting you there!
2023 October 25, 11:45 – 12:15 PM (CET time)
Fira Barcelona Gran Via, Spain
Biologics Approval & Accelerated Pathways in China
Fast-track registration pathways in China
Special registration procedures in China
Imported drugs for urgent clinical use & real world clinical data
Case studies
Q&A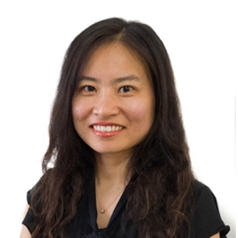 April Wang, Senior Regulatory Affairs Manager at Accestra Consulting
april.wang@accestra.com
Ms. Wang is a senior regulatory affairs consultant supporting pharmaceutical companies with understanding Chinese regulatory requirements.
She has in-depth understanding on Chinese Pharmaceutical regulations and accumulated extensive hands-on experience with DMF filing & drug (both biologics and chemical drugs) registration projects during daily work.
Ms. Wang has strong communication network with Chinese authorities including NMPA and CDE.
A successful track record with supporting international pharma with market entry into China including big and small pharma.
See you there!
– Accestra Events Team