Accestra will be presenting at the webinar "China's OTC Drug Market - Growth Potentials" hosted by the U.S. Commercial Service in China
Wednesday, 15th June, 2022, 4:00-5:10PM (Pacific Time), 8:00-9:10PM (Eastern Time)
Thursday, 16th June, 2022, 8:00-9:10AM (Beijing Time)
COST: USD25 per participant
Click here to register. You will then receive an invitation to this webinar.
WEBINAR INTRODUCTION
China's Over-the-Counter (OTC) drug market, valued $19 billion, with 6% annual growth rate is expected to reach $26 billion by 2026. It accounts for one third of the total Asia-Pacific OTC market and keeps growing driven by the rising income of China's huge population and the increasing trend in self-managed care.
Popular OTC drugs in China include traditional Chinese medicines, cough and cold medicines, vitamins and minerals, indigestion medicines, analgesics, medicated skincare products, topical medicines, band-aid and other first aid supplies, and similar products.
The National Medical Products Administration's (NMPA) new drug registration regulation has streamlined the OTC drug registration procedures and process. It has shortened the time to bring OTC drugs to the market and enhanced market opportunities for U.S. OTC drugs, which are well-regarded by Chinese consumers for their safety, quality, and efficacy.
WEBINAR TOPICS
An overview of China's OTC drug market & Market opportunities
Market access requirements & Registration pathways
Cross-border e-Commerce sales channels summary & update
IP protection in China
Q&A session
TOPICS PRESENTED BY ACCESTRA:
China OTC Market access requirements & Registration pathways
OTC Drug classification in China
Registration pathways:

Requirements for direct OTC application
Prescription drug- OTC switch application

Registration requirements, procedures, timeline & costs
Comparisons of key requirements for OTC registration between China & US regulatory system
Case studies: Tips & pitfalls on China market access
CBEC policy summary & update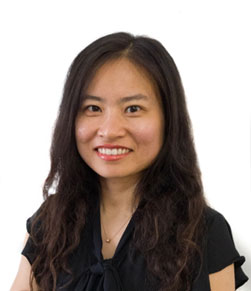 APRIL WANG- China Pharmaceutical Regulatory Affairs Manager @ Accestra Consulting Ms. April Wang is devoted to helping overseas pharmaceutical companies understand Chinese regulatory requirements.
She has In-depth understanding on Chinese Pharmaceutical Import & Export regulations and has accumulated extensive hands-on experience with drug registration projects during daily work, including Drug Registration, OTC registration, DMF filing.
She has strong communication network with Chinese authorities including NMPA and CDE.
Successful track record with supporting international pharma with market entry into China including well-known large enterprises and SMEs.
TOPICS PRESENTED BY IQVIA
China OTC Market Overview
Global and China OTC market size, growth, segment dynamics
Key growth drivers and challenges for OTC market after Covid-19 pandemic:

Innovation, channel, e-commerce, O2O, unserved market, M&A

OTC market Outlooks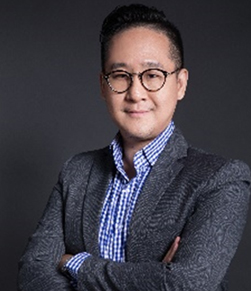 HOWARD CHEN- Managing Principal, Head of China IQVIA Management Consulting
17+ years of management consulting and investment and banking experiences in healthcare industry in the US, APAC region and China
Significant experience in corporate strategy, portfolio strategy, brand strategy, new product launch, market access strategy, and financial advisory and investment strategy for pharmaceutical and medical technology/device players