What is the deadline for GACC self-registration?
All overseas food manufacturers and exporters to China must be registered with the General Administration of Customs of China (GACC) by deadline January 1st,2022 to avoid risk of Customs clearance delays or trade disruptions.
Who needs to register with GACC?
The requirements are applicable to imported food manufacturers including:
Manufacturers of food
Processing enterprises of food
Storage enterprises of food
Which GACC Registration Pathway for you?
The registration pathways are based on the risk of the food category; there are two pathways for overseas food manufacturer registration:
Register via your competent authority. For high-risk food categories: the registration application should be recommended and submitted by your local competent authority of the exporting country/area to GACC; there are 18 food categories which should be recommended by competent authority to GACC.
Self-registration. For low-risk food categories: the registration application should be submitted by the manufacturers themselves or by qualified agents like Accestra for submission to China GACC.


How to Register at GACC Platform (Single Window)?
For manufacturers who need to submit registration application by themselves or by agents (Self-registration); manufacturers shall register on GACC Single Window or CIFER (China Import Food Enterprises Registration) platform (see below).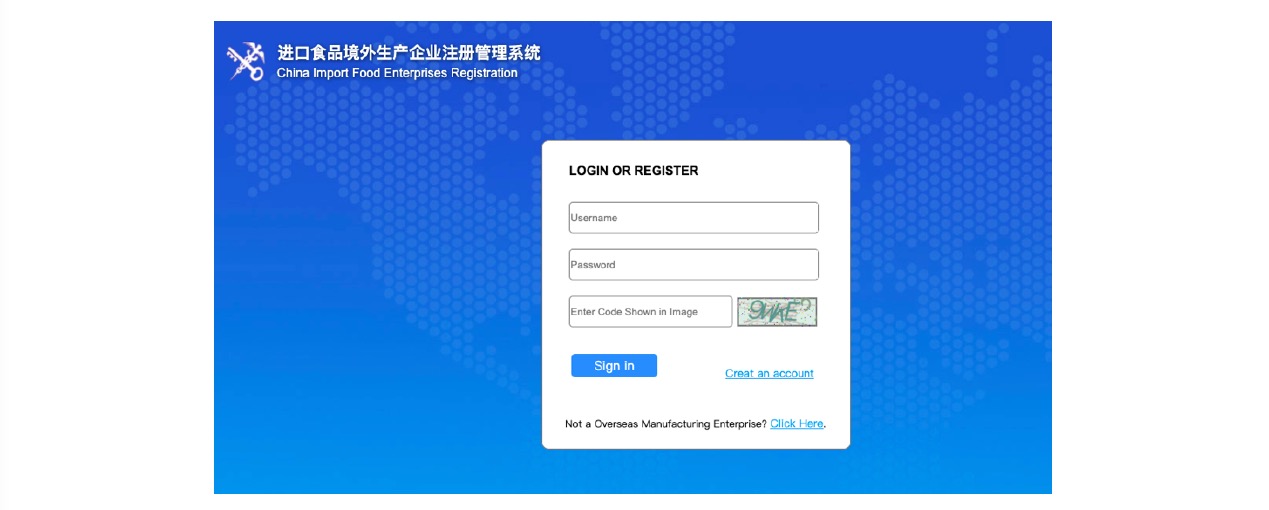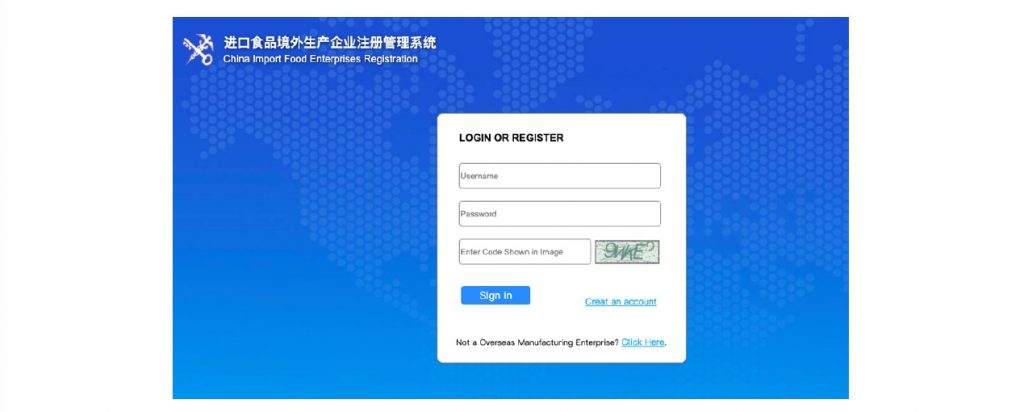 If you do not have an account, you shall firstly register an account. After login or register, you will be guided to the registration page to complete relevant information. Kindly note the platform as of recent is only in Chinese, and not fully constructed. The website to the form can be found through the following link. You may register by yourself or appoint Accestra as qualified agent to support with end-to-end hassle-free submission and registration to obtain GACC registration number. Since the deadline is soon, it is suggested to start early and preparing the necessary information/data to obtain your registration number as soon as possible to avoid potential delays and trade disruption.
What labelling changes?
Foods & Beverage labels must be in Chinese, or Chinese and English and compliant to China's labelling laws. A GACC registration number must be displayed on both the inner and outer packaging. We expect further details on labelling rules to be released soon, so keep in touch for updates.
If you require guidance or with support with GACC self-registration, please contact: