Ever since the World Health Organization (WHO) defined "Pharmacovigilance" as "the science and activities relating to the detection, assessment, understanding and prevention of adverse effects or any other possible drug-related problems" in 2002, the concerns of pharmacovigilance have kept widening. To date, aspects including herbals, traditional and complementary medicines, blood products, biologicals, medical devices, and vaccines are most seen for Pharmacovigilance.
In August 2019, China has announced in its Drug Administration Law that "the state establishes the pharmacovigilance system to monitor, detect, assess, and control adverse reactions or other harmful reactions related to use of drugs" (Article 12). It was the first time of pharmacovigilance proposed in national legislature.
Before long, in May 2021, National Medical Products Administration (NMPA) announced The Good Pharmacovigilance Practice (hereinafter China GVP), which has come into force since December 1st the same year.
For many transnational enterprises, the global pharmacovigilance system has been established based on the requirements of international regulations and guidelines. Compared with local Chinese enterprises, the key path to implement China GVP lies in how to improve their existing global pharmacovigilance system to comply with the requirements of China's laws and regulations.
For global enterprises eying on implementation of China GVP, the opportunities and challenges of implementing China GVP coexist.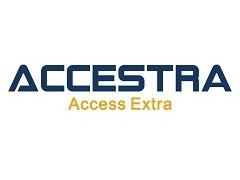 has listed some key points that would concern global pharmaceutical enterprises.
Set up a China GVP Project Team

The legal representative or main responsible person of the MAH (marketing authorization holder) also known as China "QPPV"– Qualified Person for Pharmacovigilance shall be fully responsible for the pharmacovigilance activities. The responsible person of the enterprise and the senior management shall pay good attention to the implementation of GVP internally.
Each department in the global pharmacovigilance team could assign representatives to discuss implementation strategies and plans together with China pharmacovigilance team, while inviting representatives from other relevant departments to attend the regular summary/report meeting.
Project team shall carry out training and communication of GVP within the whole company.

PV Strategy in China


Implementation of China PV Plan

Personnel and Resources
The pharmacovigilance team of global enterprises in China, usually set as a subdivision of their global pharmacovigilance system in China, is mainly responsible for information collection, report submission, training, translation and review of local documents, implementation of risk management plan and communication with regulatory authorities in China.
Therefore, the enterprise shall designate competent persons as RPPV (Responsible Person of Pharmacovigilance, same as QPPV) to undertake the GVP work, establish the DSC (Drug Safety Committee), clarify the duties of relevant departments according to GVP requirements, and specify the responsibilities and operation mechanism between global and local PV teams via entrustment agreements or written documents.
Quality Management System (QMS) in China
A competent quality management system should tend to the following aspects:

Updating and completing the "to be improved" section of existing systems and procedural documents, including both global and local documents.
Improving and supplementing the quality objectives in the existing quality management system. If the global existing indicators are inconsistent with the requirements of Chinese laws and regulations, the stricter standards shall be followed.
Composing and regularly updating PSMF (Pharmacovigilance System Master Files)

Special attention should be paid to clarifying the scope and protocol of reviewing or issuing pharmacovigilance documents by the RPPV in China when updating quality management system documents.

Individual Case Safety Report (ICSR) in China
Global enterprises should comply with Chinese regulatory system and follow the procedures for submission, evaluation, timelines, and translation of ISCR.
Periodic Safety Update Report (PSUR) in China

GVP requires that the guidelines of the International Council for Harmonization of Technical Requirements for Pharmaceuticals for Human Use (ICH) be implemented to maintain the completeness and continuity of the data coverage period of the PSUR.
It is also acceptable to replace PSUR with PBRER (Periodic Benefits-Risks Evaluation Report) which is compliant with the relevant ICH guidelines.
The enterprise shall adjust the relevant contents of procedure documents and submit PSUR upon approval of the RPPV.

Risk Management Plan (RMP) in China

To a large extent, the requirements for identification, evaluation, and control of risks in China's GVP are in line with the international practices.
In the meantime, there are special requirements—for instance, "handling of aggregative cases" that apply to particular circumstances in China. Global enterprises shall keep completing and updating the relevant documents as per the renewed guidelines.
All in all, timely and effective implementation of GVP is crucial for enterprises to improve pharmacovigilance system as well as carry out pharmacovigilance activities in China.
Instead of simply supplementing and improving written documents, a sound operation of the system which effectively carries out safety information monitoring, risk identification, and benefit-risk evaluation is the very sustainable solution for controlling further risks, thus fulfilling the purpose of protecting and promoting public health.
For further information on China's GVP policies and pharmacovigilance requirements, please contact us here or email info@accestra.com