The information published on China CDE public platform showed that there are 8 innovative drug (Class 1) IND applications accepted by CDE on the day Aug 1st, 2019.
According to the new classification system for chemical drugs lunched by China former CFDA since 2016, Class 1 new drugs are defined as "innovative drugs that contain new chemical entities with clinical value and have never been marketed anywhere in the world". The new classification system provides more incentives to China domestic companies to develop innovative drugs because of the favorable policies both for drug approval and hospital procurement.
Looking back at IND statistics published by CDE from Jan to Jul 2019, there are 57 IND applications of Class 1 new drugs got approved in total. So it is expected that the number of IND applications for the whole year of 2019 will be consistent with last year.
And just on Jul 31st, the China Ministry of Science and Technology and the National Health Commission held a major press conference on China local innovative drugs development, and summarized the achievement of national project "Major New Drug Creation", which is special project established early in 2008 to encourage the local development of innovative drugs. According to the information released at this press conference, 14 innovative drugs developed by China domestic pharmaceutical companies and supported by this project have been approved by China NMPA since 2017 (see below).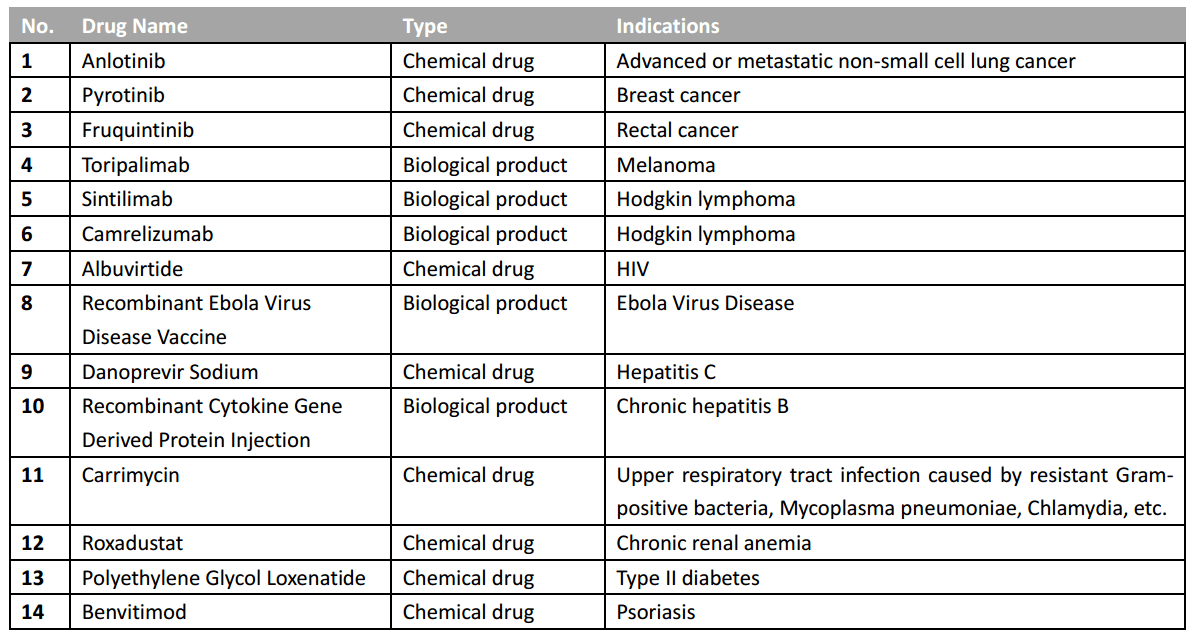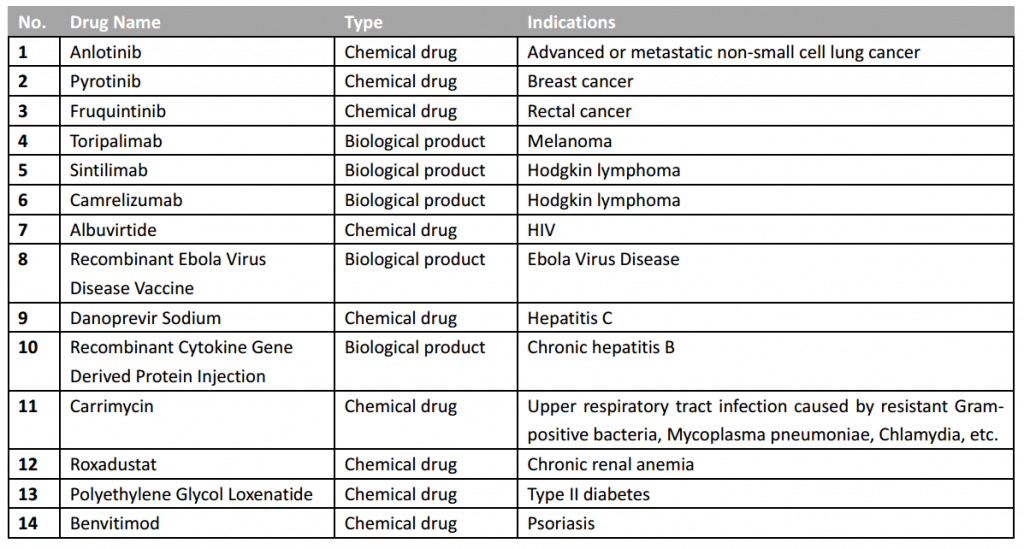 In addition to the guiding of innovative drug approval policy, the tremendous change of China's drug procurement system has also led to the increasingly fierce price competition of generic drugs, that's the reason why China domestic corporations are adjusting themselves to the innovative drug market. It can be seen that the number of Class 1 new drugs applications are increasing year by year, indicating China's domestic pharmaceutical market are entering the era of drug innovation.