Until May 6th, 2019, the acceptance number announced by China CDE (Center for Drug Evaluation) under China drug clinical trial negative approval system has reached 577. It has been 9 months since the first batch of clinical trial negative approval published by CDE on November 5th, 2018. This new procedure change was designed to significantly improve the drug review timeline and to encourage drug innovation in China. What is the implementation of this negative approval system of CTA then? And what is the impact on drug registration in China?
It can be indicated from the statistical chart below:
The majority of the chemical drug CTA application so far is Class 1 New Drug;
After the negative approval system became effective as well on Imported Drug Class 5.2 (non-brand-name-drugs that have been marketed in other countries, but not yet in China), the number of imported generic drug application has increased. The international pharmaceutical companies such as Novartis are actively introducing their own generic drugs business to China market;
The anti-cancer drug is still a hot spot in domestic clinical research.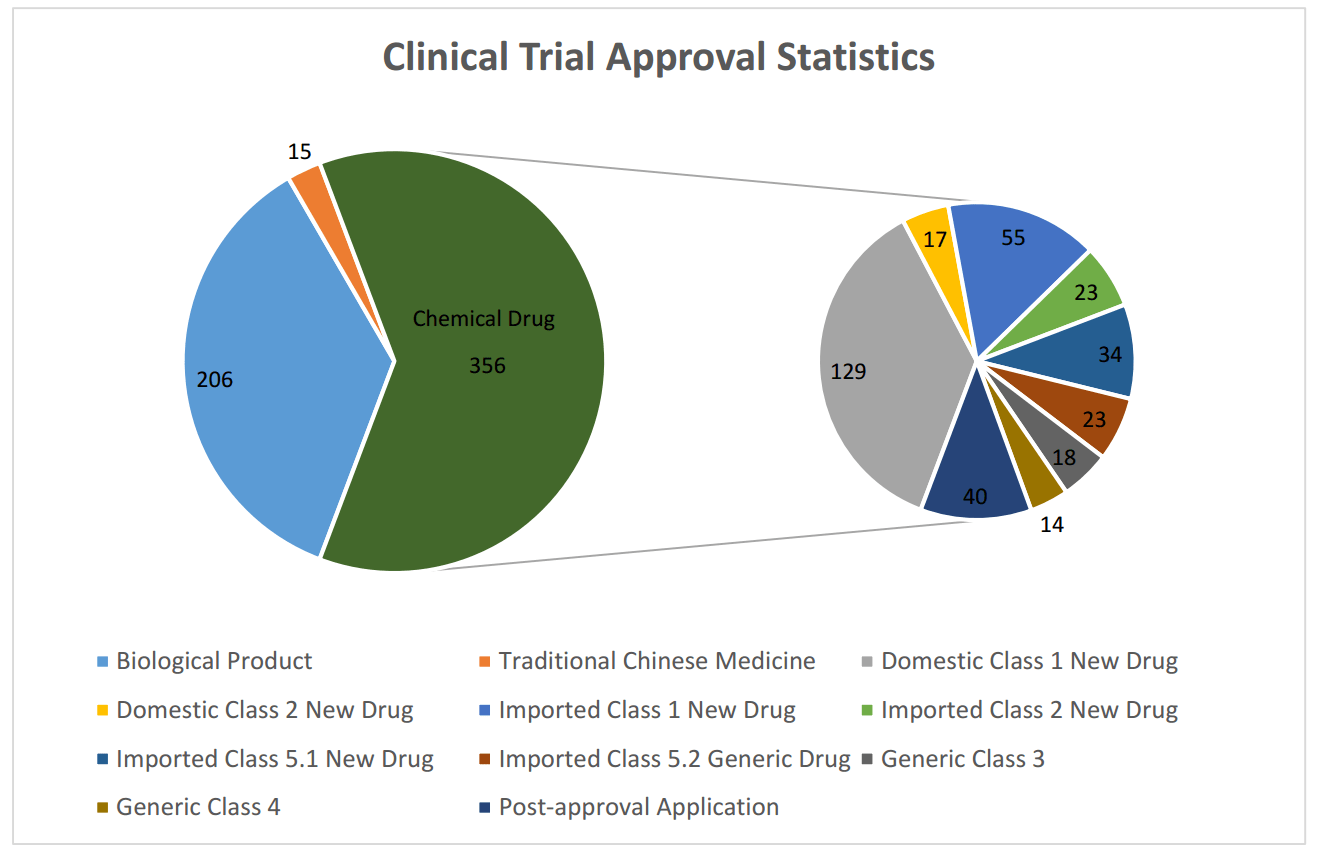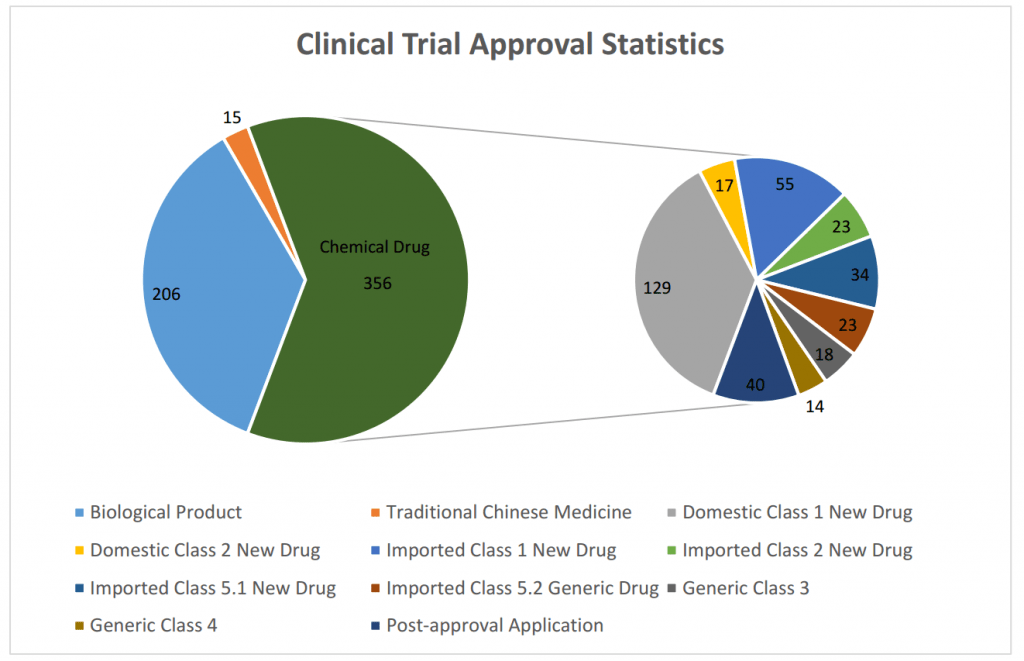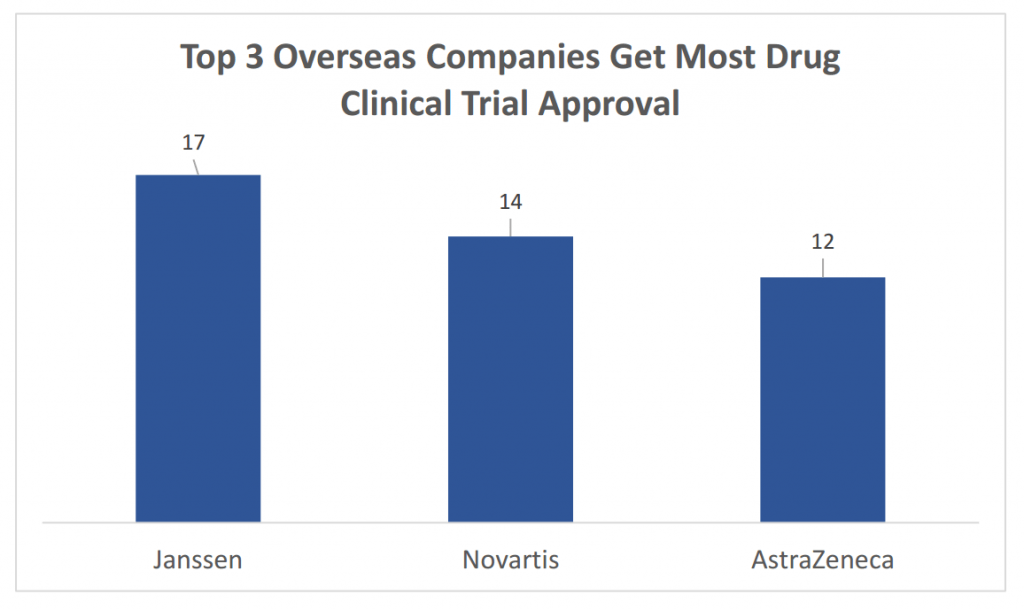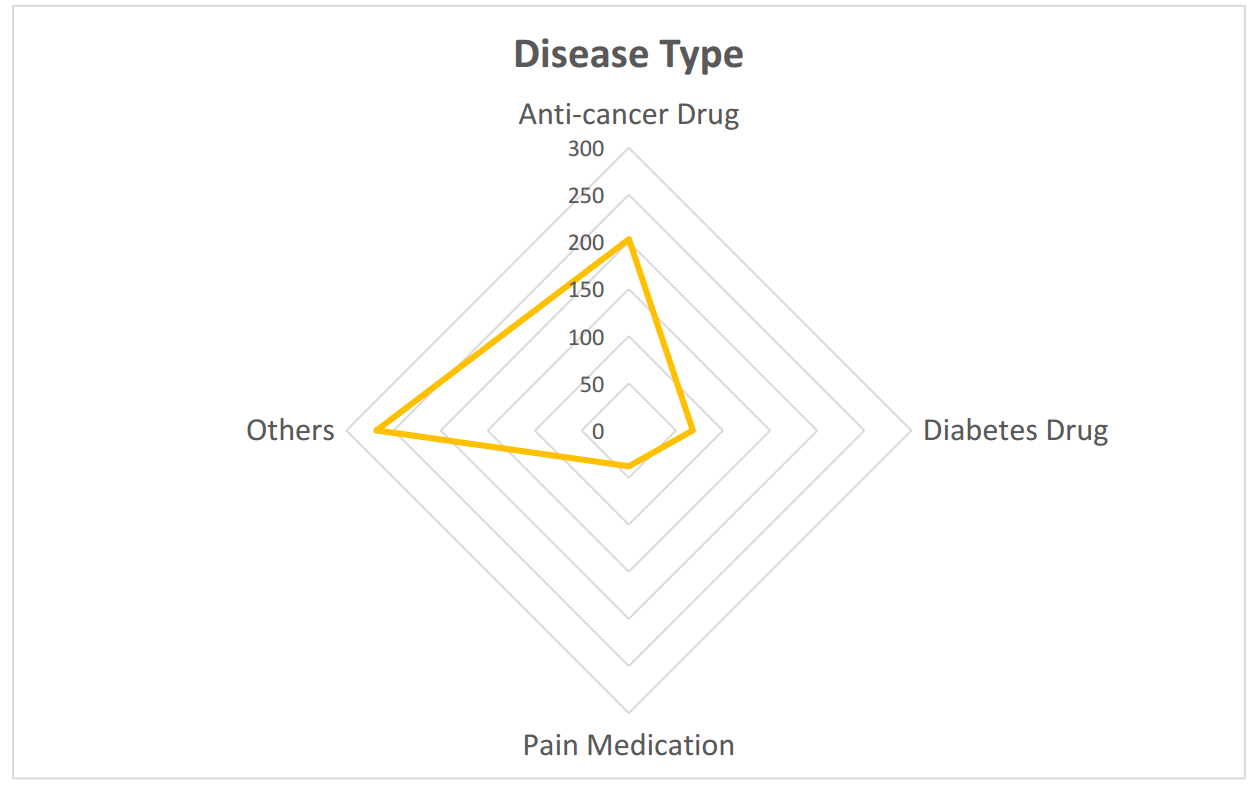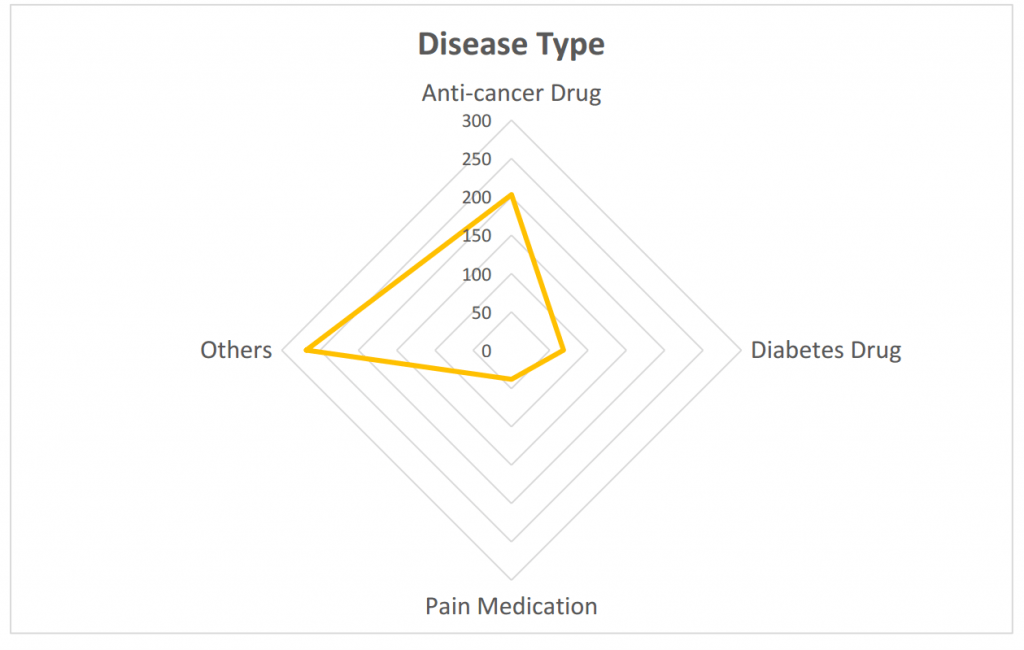 Background:
The time China drug clinical trial approval (CTA) system was changed from a positive system to a negative system is July 27th, 2018, when the Announcement on Adjusting the Approval Procedure for Drug Clinical Trial Review was published by former China CFDA. It proposes a mechanism for an applicant to discuss with CDE before submitting the CTA application. If the applicant does not receive any negative comment within 60 working days after the CDE accepts the CTA application, the applicant can proceed with the clinical trial directly based on the protocol submitted without positive approval. The new application procedure for NDA is as follows:

The new application procedure for NDA is as follows: